Success Stories

Case studies showing how CrateDB is used for different use cases

---
Featured Crate.io Customers
How ABB Ability™ Genix applies AI and analytics to unlock the value of industrial data with CrateDB

Industry 4.0 project analyzes industrial sensor data from 1500 production lines to increase factory efficiency in real time.
Streaming experiences are becoming increasingly popular and real-time data analytics becomes essential. Bitmovin produces billions of rows of data and stores it in CrateDB.
With the help of Gantner Instruments, the University of Cyprus operates a Smart Micro Grid to research the controllability of renewable energy sources in the power grid and to advance the energy transition
CrateDB enables the first wireless and environmentally friendly solution that delivers industrial IIoT for the mining industry through Big Data solutions
Accelerate aggregation and access to large volumes of diverse data collected in real-time from warehouse systems around the world.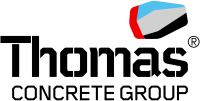 Thomas Concrete Group uses CrateDB for two different use cases: tracking of their delivery trucks and tracking the curing of the concrete in real-time.

Clickdrive.io tracks automotive vehicle fleets in real-time.

NBC GolfNow queries GPS data for 4 million golfers.

Using CrateDB to analyze & optimize e-commerce experience in real time.

Roomonitor stores and analyzes climate and noise sensor data with CrateDB.

CrateDB & Grafana for real-time systems monitoring of virtual reality infrastructure.

Using CrateDB to augment analysis of free-form text with machine learning algorithms.

VoIPstudio searches multiple cloud systems with CrateDB.

AVUXI processes billions of events from 65 million locations with CrateDB.

Clearvoice simplifies their content collaboration backend with CrateDB.

Analyzing terabytes of marketing location & advertising data.
Companies that trust Crate.io
"It is a pleasure working with companies like Crate.io, that listen and care about their customers."
Avuxi