To end his internship at Crate, we asked Max to contribute to our blog and tell us about the experience of working at Crate. At 18 years old he attends a technical school in Austria and while internships are sometimes mandatory, the company is free to choose. Luckily - he chose us.
"It would be fun they said, just an other internship they said", but they were so wrong (at least in respect to "just an internship") but let's start at the beginning.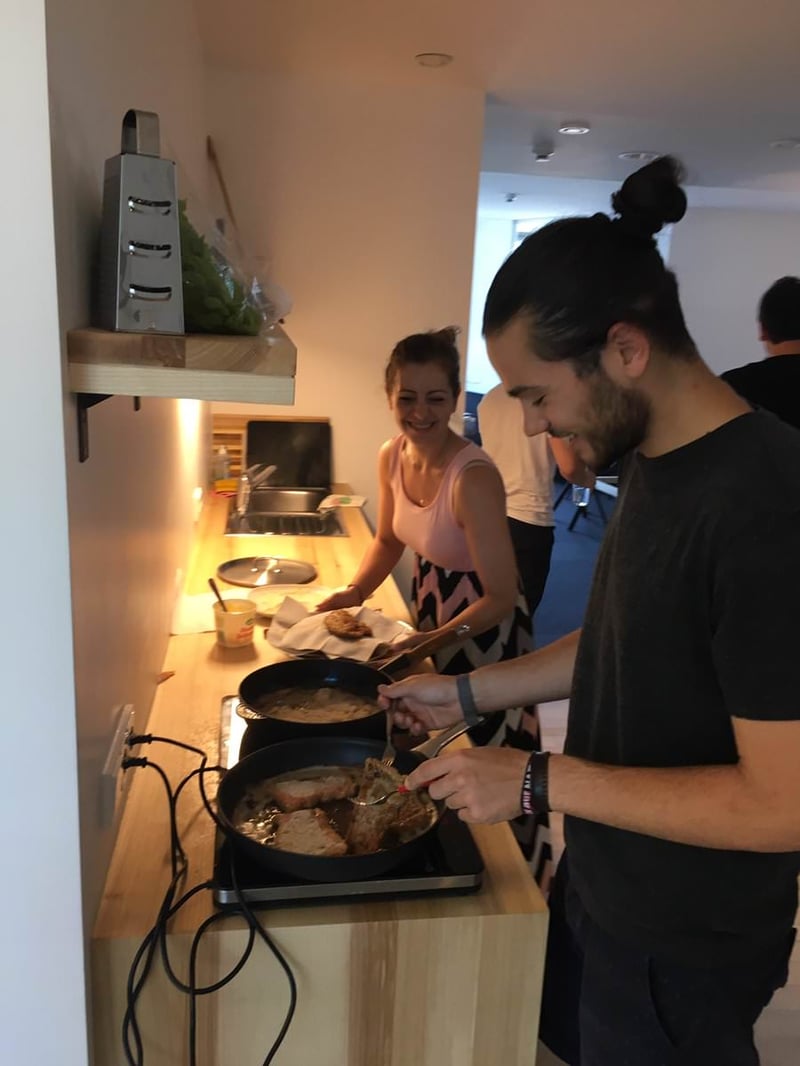 After my successful application as an intern I started my six weeks at Crate's Dornbirn office on the 11th of July.
I was not sure what to expect but a very welcoming email piqued my interest and made me feel at home already.
On the first day after I settled down, met the team, and installed all programs on my new work-laptop. Then, one of the first tasks assigned to me was to set up a blog where I managed to post a small blogpost every week about my work as an intern.
After a few days packed with new impressions and information I finally started with the main task of my internship. On my first Thursday I started setting up my first cluster with Crate but the first attempt (as it is often the case with new stuff) wasn't running properly. But after a few "trial and error sessions" and a little help from my colleagues I managed to set up a Docker cluster without any problems. It is pretty cool to see yourself getting better over time!
After I got familiar with setting up and operating a Crate cluster, I started to play around with the sample apps Crate.IO provides. The first part of this task was to program my own backend app and to run it locally on my notebook. In order to make this possible I had to learn some Python and read through a lot of web development tutorials which took a few days.
The implementation of the front end was a little bit easier as, in my opinion, manipulating HTML code is much more intuitive than programming in Python.
Anyhow, the opportunity which made this internship really unique was offered to me in the fourth week. In the course of the birthday hackathon for Kubernetes and Crate I had the opportunity to work in Berlin for seven days. There not only did I get to know a beautiful city but also worked with a fantastic team of developers who showed me the city in many different ways.
To be honest, at first I was not sure if I was qualified enough to work at Crate and, in the beginning it was pretty hard to work trough so many new things and impressions - but with the help of the team I learned so much in these six weeks and I always felt that I was part of the company. I think that not many interns can claim this.
Check out my blog for further stories from my internship.
—Max