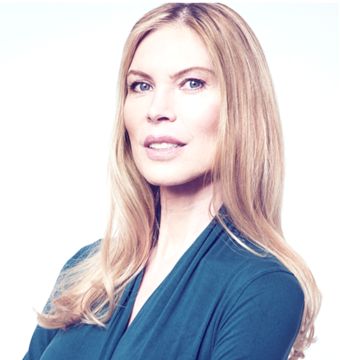 DORNBIRN, AUSTRIA, October 5 2021 - Crate.io, the enterprise data management company enabling data insights at scale, today announces the appointment of Ann Thueland as Head of Global Marketing. Ann joins Crate.io following senior marketing positions held at Hewlett Packard, Fujitsu and Dell, as well as high growth startups Actifio, a data virtualization company sold to Google, and most recently Ververica, the original creators of Open Source Apache Flink, which is today part of the Alibaba technology group.
With a passion for enterprise marketing and a proven track record for scaling start-ups, Ann Thueland will oversee the strategic marketing activities of Crate.io as it looks to build on its position as a front runner in the high performance scalable distributed database sector.
"This is an incredible point in time to join the company and work with an ambitious team, and represent such a technically advanced product. As global enterprises look at ways to unlock the benefits of their data and turn it into business value, Crate.io is perfectly positioned to enable companies to reach their full data potential," said Ann Thueland. "I am humbled by the opportunity and look forward to the journey ahead, contributing to the next level of growth for the company. I am also excited to join the leadership team led by Eva Schönleitner, an accomplished leader whom I hugely respect."
Crate.io secured $10 million in additional funding in 2021, through existing investors including Draper Esprit, VITO Ventures and Flatz & Partners AG. The company reports it has now raised approximately $31 million in total funding. The new investment will accelerate Crate.io's commercialization efforts globally and enable the company to scale.
Commenting on the appointment Crate.io CEO, Eva Schönleitner, said, "We are delighted to welcome Ann Thueland to the leadership team at Crate.io. Her experience and understanding of helping to build hyper growth global businesses will be invaluable as we enter the next growth phase for our company. We see huge opportunities to scale around the Edge."
Eva Schönleitner has recently been named as a finalist for the Edge Woman of the Year Award.
About Crate.io
Crate.io is the developer of CrateDB, the enterprise-grade open source data hub, enabling data insights at scale. CrateDB's ability to ingest and manage massive amounts of data from diverse sources empowers companies worldwide to turn data into business value.
Crate.io was founded in 2013 and operates globally with offices in Germany, Austria, Switzerland and the US. In 2021, CrateDB won the IoT Evolution Industrial IoT Product of the Year Award. Clients maximizing their data potential with CrateDB include: Alpla, McAfee and Gantner.