Transportation/Logistics
Maximizing transportation and logistical networks
---
Enabling real-time tracking and fleet management easily
The Challenge
Moving objects from A to B, sounds simple. Loading and unloading. Ordering and supplying. These days, shifting goods around is rarely a linear process. We live in times of disaggregated, multi-regional supply chains. Nowadays, to get to 'B' often means traveling via C, possibly with a stop-over at D, might be more efficient.

Logistic networks are highly complex and interconnected. But that's because they are optimized for maximum efficiency. In logistics, efficiency is everything - saving miles, saving time, saving costs, allowing for happy customers.

Think, asset tagging, quick response codes, tracking, speed, temperature sensors, on-board telematics and quality control. Data is no longer an add-on. It provides the essence of modern supply chains. With up-to-date data about inventory, status, location or demand, transporters can run a just-in-time delivery system.

The recent pandemic introduced additional complexity, as companies were forced to source locally with a decline in global transportation. Finding, tracking and sourcing became a challenge that only real-time data could solve.
The Solution
CrateDB is specifically designed to query large (or vasts) amounts of data and deliver critical information in real-time. Just what's needed at any chosen moment in time to address a specific issue that requires an intelligent response.

If existing databases need to scale up fast, or current systems can't cope with geospatial data (or can't do so as quickly or accurately as needed), then CrateDB is the solution of choice.
Use Case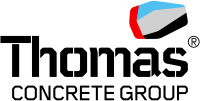 Thomas Concrete Group has applied CrateDB to track their concrete transportation trucks and to monitor the curing of the concrete in real-time.

"CrateDB is an integral part of our big data streaming architecture, and it is delivering as promised."

Kristoffer Axelsson, Principal Solution Architect, Thomas Concrete Group
Read more about the TCG use case in our blog post

The vehicle monitoring provider ClickDrive, implemented CrateDB to reduce breakdown rates, reduce the use of replacement parts, and lower overall car maintenance costs by 20%.
"We tried a few different SQL and NoSQL databases, and CrateDB offered the best combination of high performance, scalability, and ease-of-use."
Mark Sutheran, Founder Clickdrive
Start your CrateDB experience now
Get started with CrateDB Cloud and launch a 30-day trial cluster.
Designed to handle the complexity of high-end time series workloads in real-time, CrateDB Cloud is a fully managed database-as-a-service. Secured, scaled and operated by the engineers that built CrateDB.
Download CrateDB
CrateDB is the leading open source, distributed SQL database for relational and time‑series data. It combines the familiarity of SQL with the scalability and data flexibility of NoSQL.