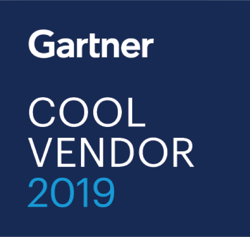 I am excited to announce another important milestone for Crate. Earlier this month Crate.io was named a "cool vendor" in the Gartner 2019 Cool Vendors in Manufacturing Operations report. (You can read the full press release for more details.)
As of today, we have connected more than 100 production lines from across the US and EU to our data platform. Billions of Internet of Things (IoT) events are processed every day by CrateDB Cloud.
This recognition comes at an excellent time for us, as we continue to engage with large enterprises looking for IoT solutions with scalable, real-time IoT data-storage at the core.
Gartner — the world's leading research and advisory company — defines a cool vendor as "a small company offering a technology or service that is innovative, impactful, and intriguing." And specifically, in this report, Gartner highlights four providers that "have developed innovative tools and applications that improve, contextualize and blend production data and empower workers to make better/faster decisions."
To make it into the report, companies must go through a rigorous process of research and cross-validation by a team of industry analysts. Gartner spoke to us at length about CrateDB, CrateDB Cloud, and the CrateDB IoT Data Platform for Discrete Manufacturing. They also spoke directly with our customers, conducting extensive interviews to assess the functioning and impact of Crate.io's products in the real world.
Our inclusion in this report indicates, to me, that we are working on an essential and timely manufacturing problem. The Industrial Internet of Things (IIoT) generates significant amounts of data that need to be accurately captured, analyzed, and delivered in real-time to be of value. Only a few tools are capable of this, and Crate uniquely combines these capabilities with the simplicity of an ANSI SQL interface.
We are proud of our inclusion in the new Gartner report. It's a testament to our vision, our team—and the happy customers who placed their trust in us early on.
On behalf of the Crate team, I am thankful to be able to work on such exciting and transformative projects.
PS It's been a good few months for us. Back in February, Forbes named Crate.io one of the top 25 IoT startups to watch in 2019. And now, with our inclusion in the Gartner Cool Vendors report, I have my sights set on the Magic Quadrant as a longer-term goal. So, watch this space. :)